About Catherine MacDiarmid
Award winning artist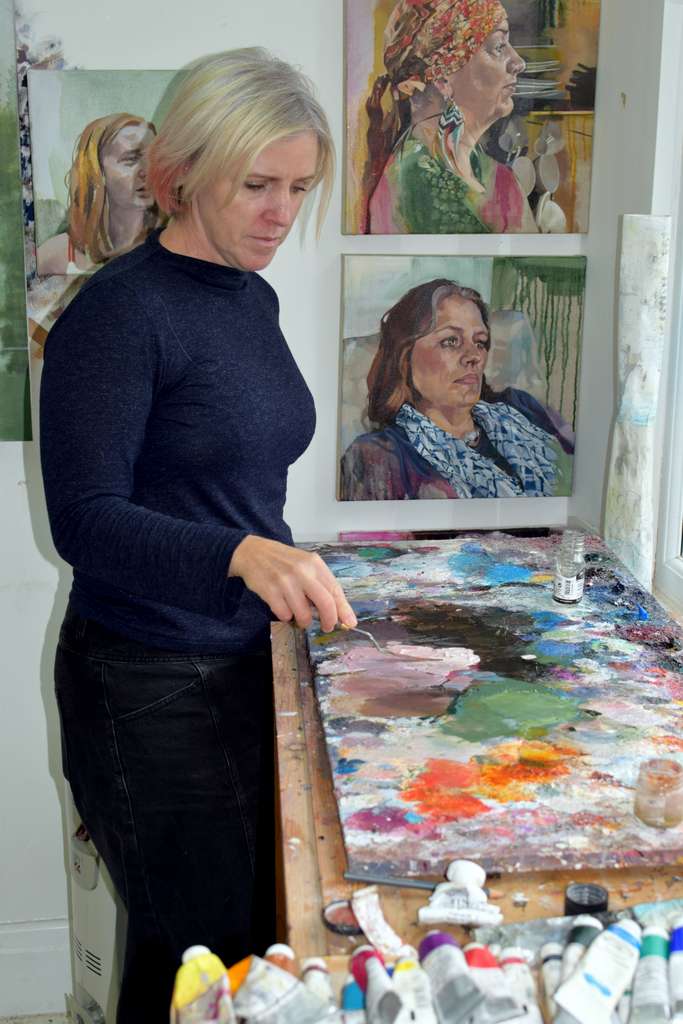 Catherine is an artist who reaches beneath the obvious. In doing so she creates more than just a painting. Whole other identities or personas are captured in her work.
She has twice been selected for the prestigious BP Portrait Award, 2001 and 2002, and her work is included in the first 500 Portraits, a book by the National Portrait Gallery, 2011. Catherine appeared in Sky Portrait Artist of the Year 2014 and 2017 painting Ashley Jenson and Ross Kemp both of whom chose her Portrait of them to keep.
Catherine has won various awards including the Pegasus Art Prize in Artist and Illustrators Artist of the Year 2017, second prize in the Royal Birmingham Society of Artists 2016, and first prize in the Brewery Open 2002, amongst others. Catherine was elected a member of the prestigious Lakes Artists Society in 2014 and exhibits regularly in their summer exhibition in Grasmere. She is also a founder member of Green Door Artists in Kendal and South Lakes.
She teaches a variety of art courses at the acclaimed Brewery Arts Centre in Kendal, and also works leading Art Holidays for HF Holidays and Higham Hall. She has also delivered one off workshops and demonstrations for secondary schools 6th formers, various art societies and the Abbot Hall Museum and Art Gallery.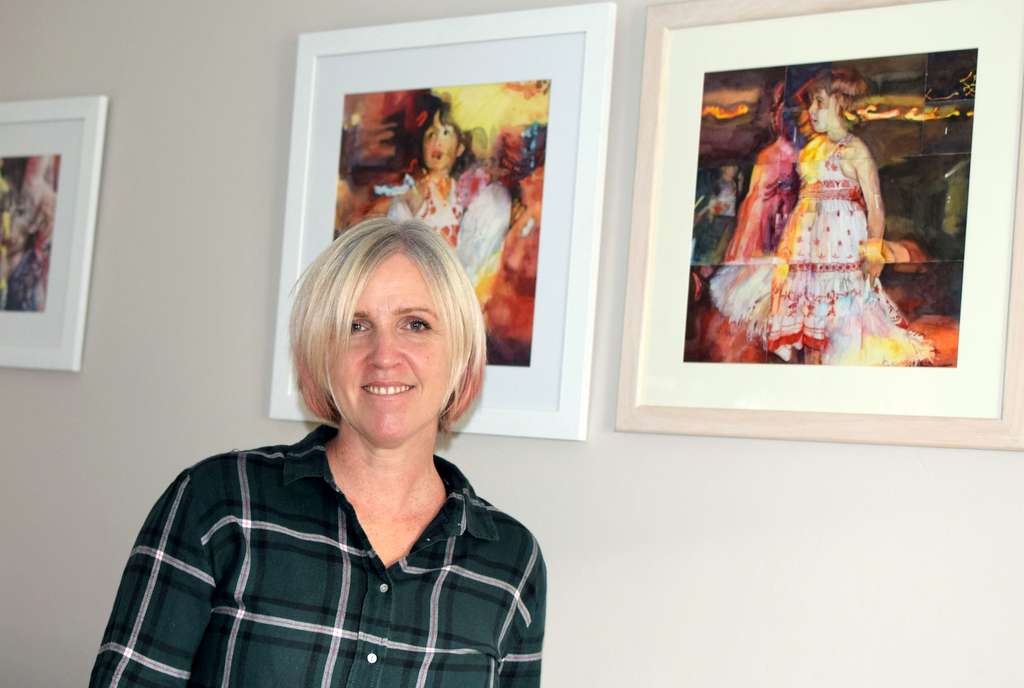 Beneath the Obvious
Catherine in her own words:
"Faces are the most interesting things we see and I can't remember a time when I didn't paint people. I am fascinated by portraiture and how much it can disguise or reveal the inner person. The sitter can choose to reveal as much or as little as they want and I seek to capture something of the external self as well as the inner self. It is all really about a conversation between artist and subject. Capturing the character can sometimes be just a consequence of interaction and conversation that exudes once the painting is complete."
Behind the Paint is a theme that I began in 2014 and focuses on the masks and disguises people have, as either pseudo or assumed barriers. The theme developed from my sideline business of face painting, which evolved from a love of face painting my own children. Having two boys with Autism Spectrum Condition I discovered that they found disguises a helpful tool which displaced themselves from the world around. They always enjoy dressing up and these other personas fascinate me. I was keen to see how much of the original character remains when protected by a guise, and whether I could still paint that person behind the paint.
Personal Space is an investigation into the notion that you are never truly yourself in a crowd of people. I am captivated when I see someone who doesn't quite belong, or stands alone amongst others for a variety of reasons, and I seek to communicate this in these paintings. These people can also have masks or guises that set them apart. Are we ever truly ourselves? Are we only true to ourself when alone?