Exhibitions and Awards
Current Exhibitions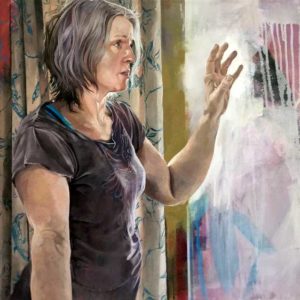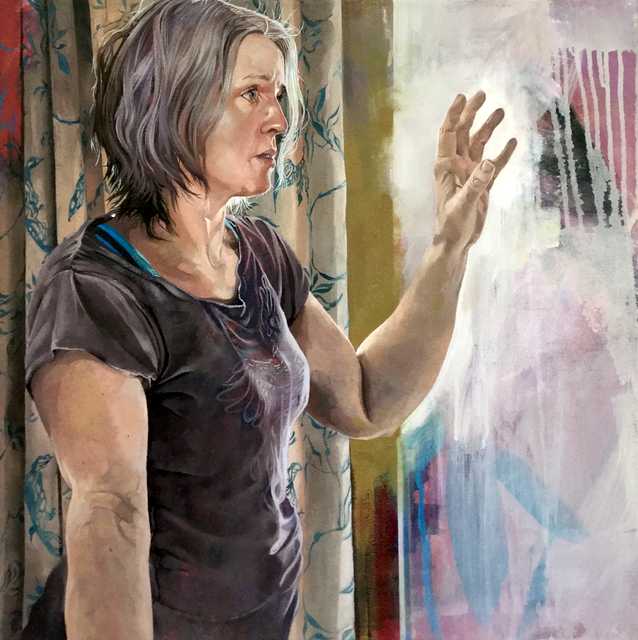 Portrait Artist of the Year, The Exhibition
19 February – 5 June 2022
A celebration of 8 years of Sky Arts most popular TV Show and Art Competition.
Compton Verney Art Gallery and Park, Warwickshire. comptonverney.org.uk/event/portrait-artist-of-the-year

Catherine exhibits annually with the Lakes Artist Society, Green Door Artists and the South Lakes Arts Collective.
Selected Past Exhibitions
2022
Portrait Artist of the Year, Compton Verney Art Gallery and Park.
Royal Institute of Painters in Watercolour (Cass Art Prize), Mall Galleries.
2021
Through The Locking Glass, Rheged, Penrith
RSW, Royal Scottish Society of painters in watercolour.
New Light Tour 2021/22, Scarborough Art Gallery, The Biscuit Factory, Newcastle, Tullie House, Carlisle and Bankside Gallery, London.
SWA Annual Exhibition, Mall Galleries.
Lakes Artists Annual Exhibition, Rheged.
2020
RBSA prize exhibition (Alec Morison Watercolour Prize), RBSA Gallery, Birmingham
Sunday Times Watercolour Competition, Willis Museum and Sainsbury Gallery, Basingstoke and Mall Galleries, London
SWA (The Society of Women Artists) Annual Exhibition 2020
Castlegate Prize, Castlegate House Gallery, Cockermouth, Cumbria
The CBPP (Contemporary British Portrait Painters) Perceptions, The Space at Cass Art, London
Upfront Open, Upfront Gallery, Penrith
Significant Forms, The Dock Museum, Barrow-in-Furness
The Pastel Society Annual Exhibition, Mall Galleries, London
2019
Personal, Solo Exhibition, Brewery Arts Centre, Kendal, Cumbria
Jacksons Painting Prize, Hampstead Affordable Art Fair, short-listed
Sky Arts Portrait Artist of the Year 2019 Exhibition, Clarendon Mayfair Gallery and Whitewall Galleries Tour
Royal Institute of Painters in Watercolour annual exhibition, Mall Galleries
Royal Birmingham Society of Artists (RBSA) annual prize exhibition
Upfront Open (honourable mention), Penrith
2018
The Artists Magazine Open, Patchings Art Centre
Royal Birmingham Society of Artists (RBSA) annual prize exhibition
Without Boundaries,The Dock Museum, Barrow-in-Furness
Upfront Open (3rd prize), Penrith
2017
RBSA annual Portrait Prize exhibition
Patching Art Prize Exhibition
Artists & Illustrators Artist of the Year 2017 (Pegasus Art Prize), Mall Galleries
2016
RBSA annual prize exhibition (Second Prize)
RSWP annual exhibition, Mall Galleries
Cumbrian Artist of the Year, Reghed, Penrith
Up Front Open (prize winner), Penrith
2014
The Artists Eye, Brewhouse, Kendal
Open Up North, Kendal
2004-5
FACE2: Touring Exhibition, Warehouse Gallery, Kendal, Wrexham Arts Centre, and The Roxy Art House, Edinburgh
2004
Preface, Sugar Store Gallery, Brewery Arts Centre, Kendal
2003
Not The Turner Prize, The Mall Galleries, London
2002
Brewery Open (first prize), Brewery Arts Centre, Kendal
BP Portrait Exhibition, National Portrait Gallery, Aberdeen City Art Gallery
2001
BP Portrait Exhibition, National Portrait Gallery, Millennium Galleries, Sheffield