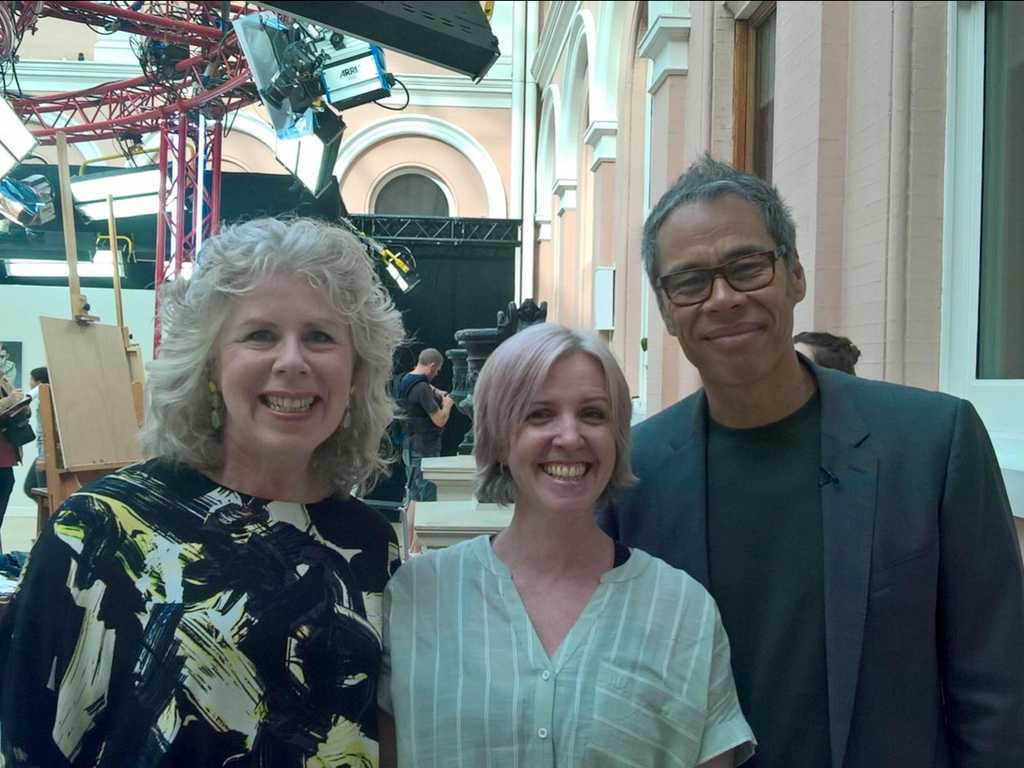 I wanted to write a short blog about my experience on Portrait Artist of the Year. This was my third time on the Sky Arts program, but I have never written about my experience on it.
I entered again because it had been such a wonderful experience the last two times and I felt I had more to give. I am quite competitive naturally and, although I know the other artists are exceptional, I knew I was more capable of the challenge of painting a portrait in 4 hours than before. Besides wanting to prove myself it is such a fun and exillarating experience I thought that I had nothing to lose. As an artist it is so difficult to put yourself out there as self doubt can be overwhelming. I have grown in confidence from the experiences, especially in painting quicker, and from life. I am not saying that it got any easier, because it didn't. In fact it could have gone the other way, but It definitely grew in enjoyment each time.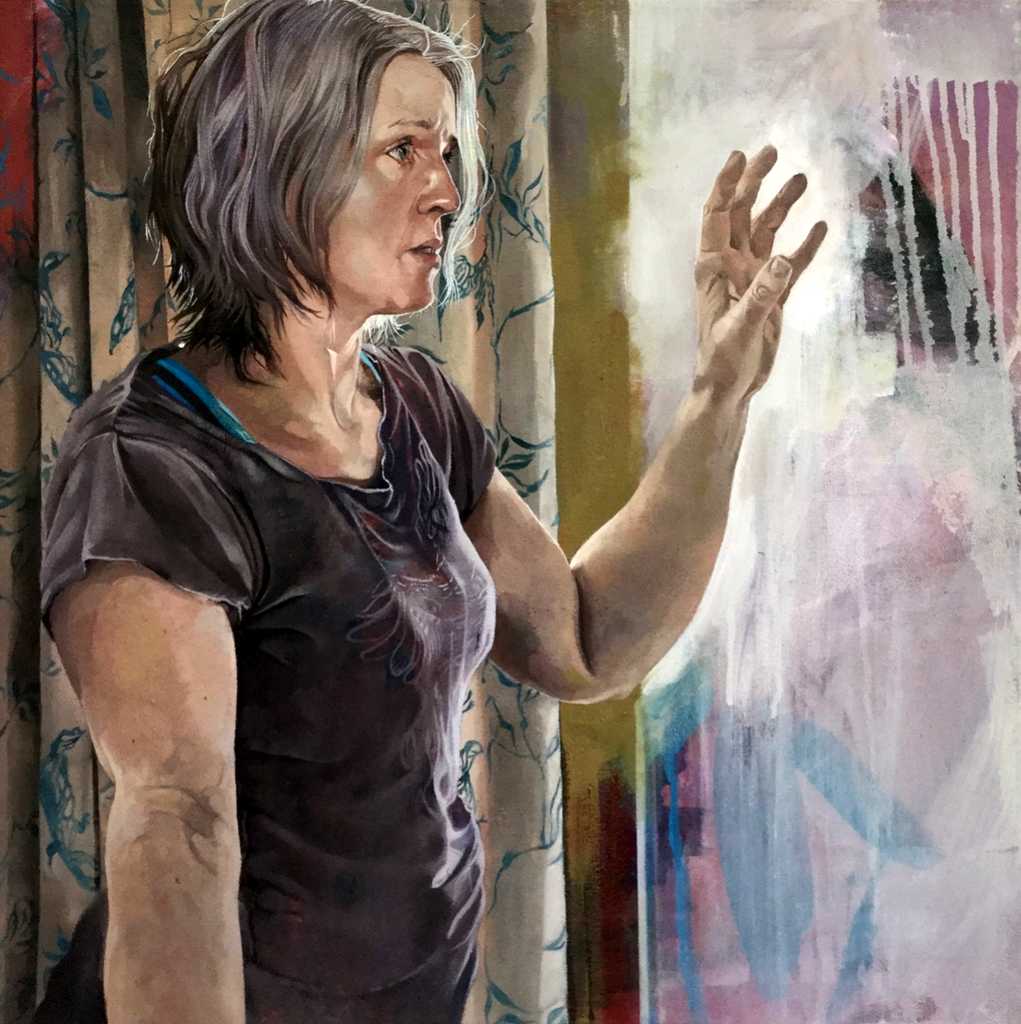 THE SELF PORTRAIT
To enter this competition you need to produce a self portrait. This can not be one that you have entered before.
I wanted to do something different with this self portrait, rather than a straight on view. Although I prefer to work from life with my self portraits I knew that I wanted to avoid a confrontational stare. I worked from a photo for my face. I took a photo early one morning from a reflection in a mirror, with the light behind. I loved the back light, just a thin line surrounding the head. I particularly enjoy the art of Brendan Kelly whose use of light from windows and lamps is very atmospheric.
I painted the head first then used a mirror in my studio to place my body. The composition grew rather than was planned. I made decisions on the spot working with both reflections in mirrors strategically placed in my studio, and photos. The choice of background was the final decision, and as it developed I realised there was a narrative appearing, a sense of reaching either inward or out.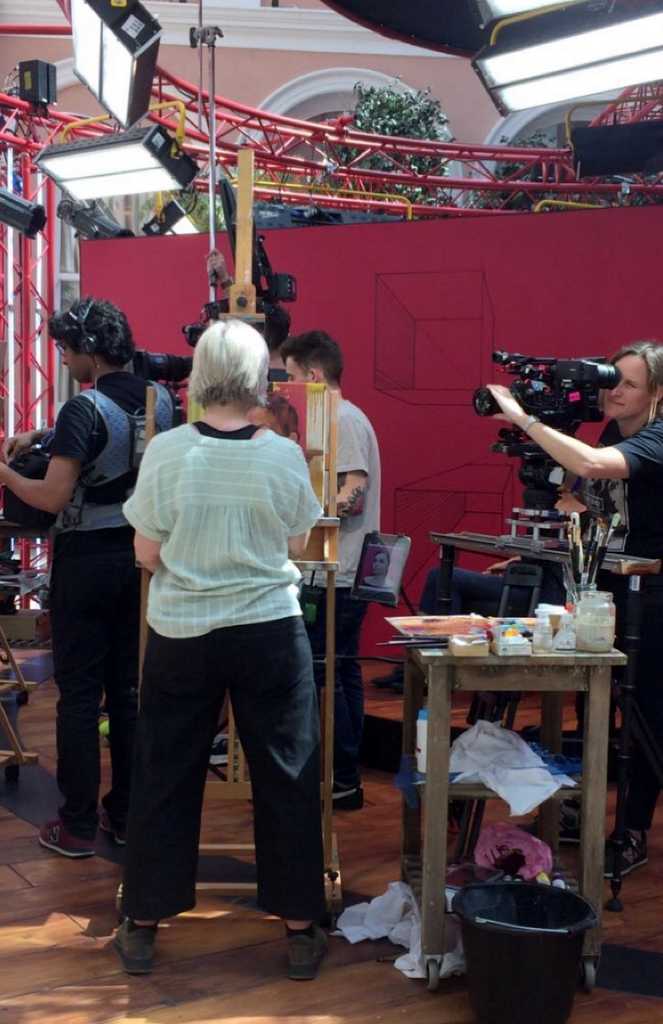 PAINTING WITH AN AUDIENCE
I was in a lucky position compared to the other contestants because I had been on the program before. I knew what the structure of the day was. The day started at 7am and ended at 8pm. I am quite in awe of actually how many hours the film crew put into their jobs. They probably did 14hour days during the two weeks of filming. You only get to paint for 4 hours, but in reality it is not this long. It is good to be aware of your own process of building a portrait as they want to record significant stages. So if you start fast, slapping the paint on, they want to film you first. Any big pictorial decision, they want to know. It is best if you are open to scrutiny, which is not easy for artists, who are use to creating in isolation. You get an interview with every judge, and presenter, and it's usually during precious painting time. When other contestants are being interviewed your view of the sitter maybe obscured, so if you are going to work solely from life you have to consider this. I didn't. I took a photo to use as back up. I hadn't in 2014 and wished I had.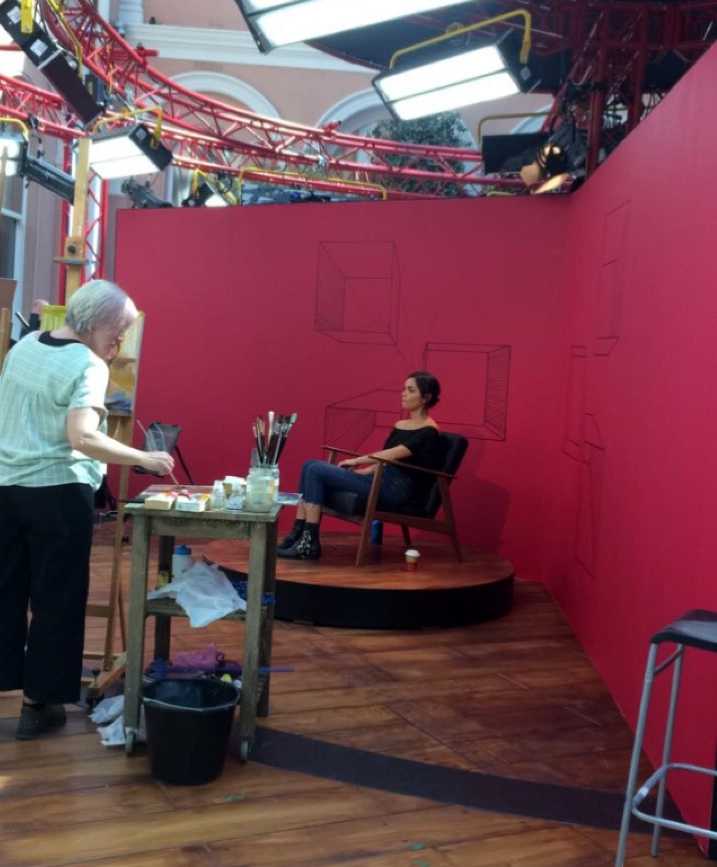 THE SITTER
One of my worst fears was getting a sitter who couldn't sit still. A bit of movement is fine as long as they get back into the same spot.
Georgina Campbell sat fairly well, so I couldn't complain. She was listening to a pod cast, so was relatively concentrated most of the time. There is so much going on around, such a buzz of people, that it must be hard for them not to lose concentration.
I wasn't as excited as in the previous year when Ross Kemp walked out. Georgina is flawless, which isn't always what an artist wants. Hair can add personality, so having a sitter with hair tied back added to the challenge, and she wore black. So my initial reaction was that there was very little to grab hold of to give interest. I hope the disappointment didn't show in my face. I became a little worried that I wouldn't do her justice. The lighting in the Wallace Collection doesn't help either. There is a glass ceiling and lighting changes quite significantly throughout the day. I took the shadow cast from a stage light as a feature in the painting. I also chose to paint in the background to give a bit more stucture to the composition.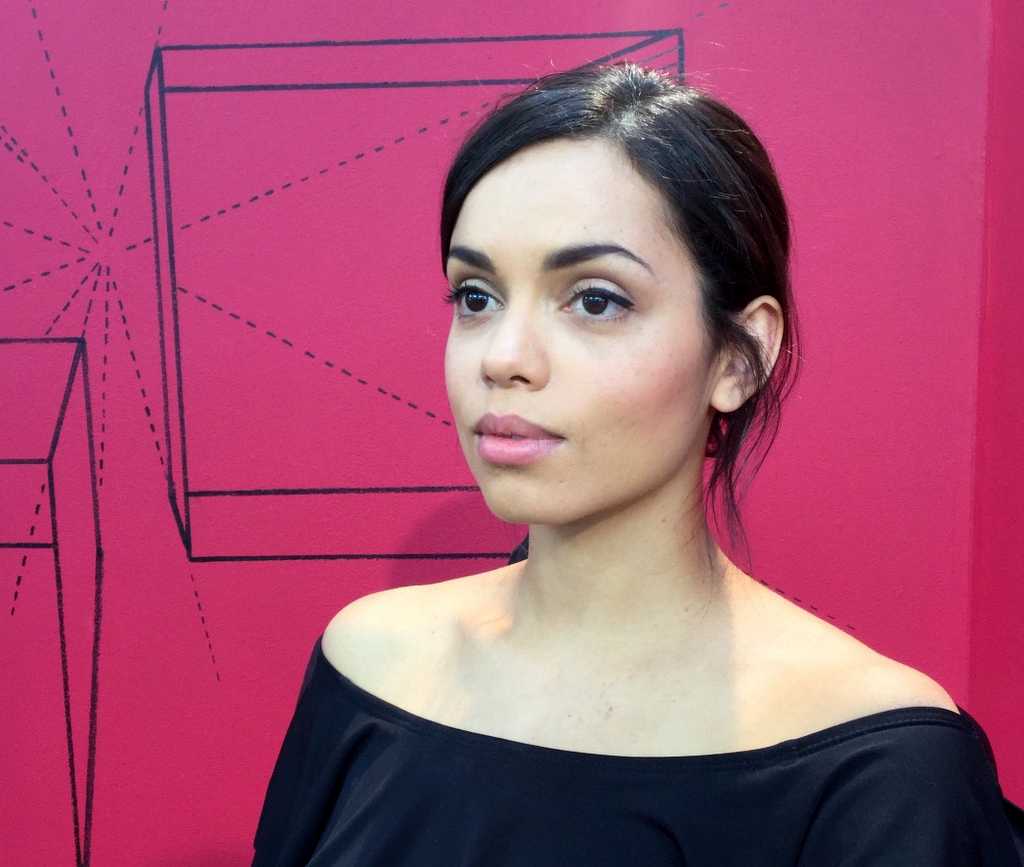 WINNING THE HEAT
My preparation for the heat had been more intense this year. I produced five practice paintings of from life sticking religiously to the 4 hour timeframe. My priority on any portrait is likeness, as without that it is not a portrait of that person. Preparation was key for me. I knew what to expect and I didn't let it get on top of me. I went in to produce a 'completed' picture, where the background had been considered. I would encourage anyone who gets into this competition to prepare as much as you can. Then just enjoy it. It is an experience unlike any other.
THE SEMI-FINAL
I was absolutely elated that I won the heat. My preparation for the semi final will be painting double portraits, in 4 hours, and I already have some willing volunteers. Here is a preparation painting of my two eldest children.